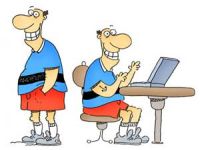 This lesson will assume that you have studied HTML at one or more of our recommended Design Sites ...if you haven't done that yet, go do it and return here and we will show you how to use your Android OS, to actually FTP an HTML Document using your Android Apt "AndFTP"!
Next you need to find an online Web Host to serve your webpages from... there are many including free Hosts See Free Host Listings Here but if you are SERIOUS about all of this, we recommend a Professional Host, the benefits are too numerous to mention! We recommend Aplus.Net! Or you can search Google for other Web Hosts... it's up to you! So go ahead and get set-up with a Web Host and learn about all of it's "workings"!
Once you have settled with a Host you will find out what the FTP Host Name is for your account...
You will need this info along with your User Name and Password for the account!
Once you have your AndFTP App on your Device, start by Opening the Appt and Click the Plus Icon at the top to get the screen to add your Online Webhost Information...
Now you need to type in your Online Host Name and then the Host User Name and finally your Password all of these in the places that are indicated...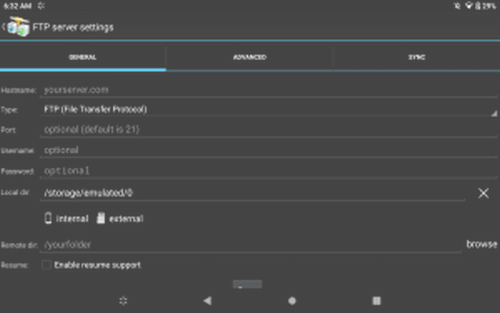 We have an Excellent Youtube Video to assist you in learning how to use your AndFTP App ... and that concludes our tutorial for FTP'ing on Android... GOOD LUCK!!!