My Custom Schwinn Reverse Leaning Trike Motorbike
First set of pics are the current design stage, minus a possible set of front fenders plus a front shield-grill assembly...and lights... I will use the rear brake by itself since I won't be riding too fast... NOTE that I have since EXTENDED the length (wheel base) by about 8 inches (final wheel base is 51 inches), as well as INCREASED the Front RAKE by about 20 degrees ...
Notice how I widened the front wheel track (added 8 inches , gives better riding stability... so the final front wheel track is 36 inches) and now I steer the wheels with linkage connected to the handle bars... leaving the front forks fastened directly to the bike frame (also gives better steering and handling capability)... the mounting bracket for the bottom of the steering down tube was REAL tricky... I had minimum clearances, but it now seems to give the needed stability required... altho there is still a teeny wee-bit of play in the handle bars (tolerable)... building the two front wheel spindle assemblys went fairly fast, I used some aluminum stock as you can see...and built them with slight added camber (about 8 degrees, again for added cornering stability)... I also used a novel press-fit way of building the pitman arm assembly...
So my design parameters still remain fulfilled, those being:
No welding
No permant original bike frame changes
Ease of construction, requires only hand tools and a power drill
No removal of front forks from original bike
No extra shocks or springs required
Cost effective, all materials readily available at local stores
Can be constructed for virtually any common pedal bicycle
Bike motor is optional, can be pedal powered only
These pics below are from previous design stages...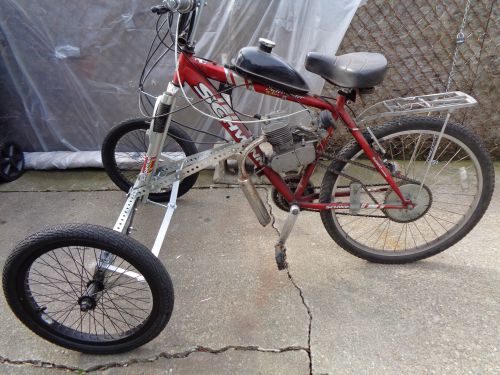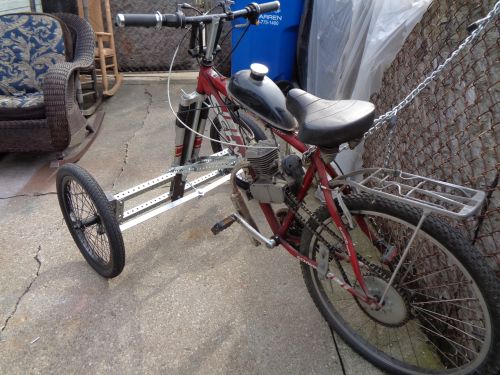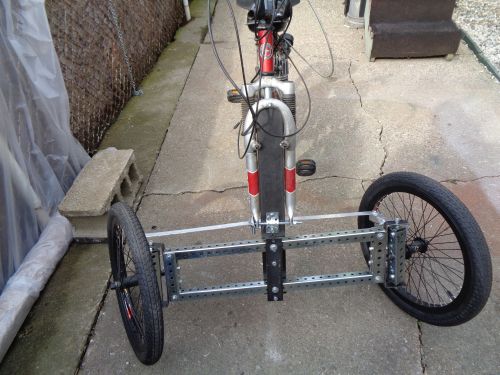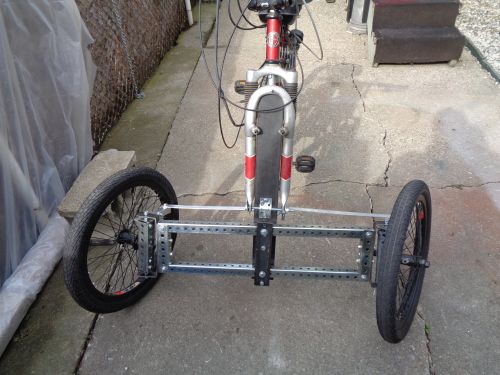 ---
---
These pics below are from previous design stages...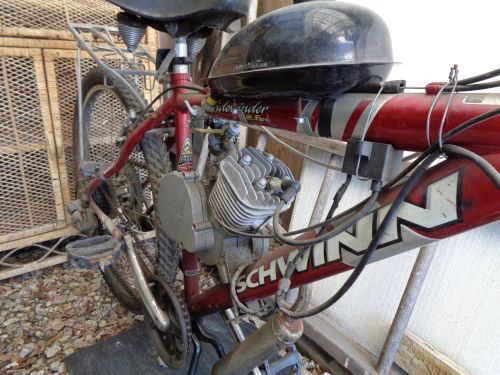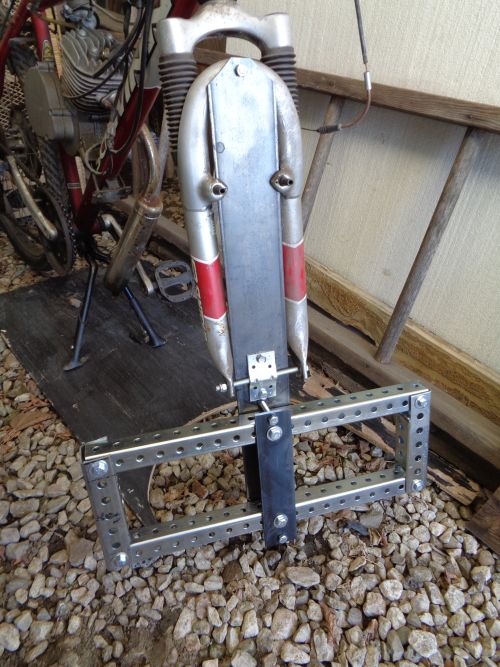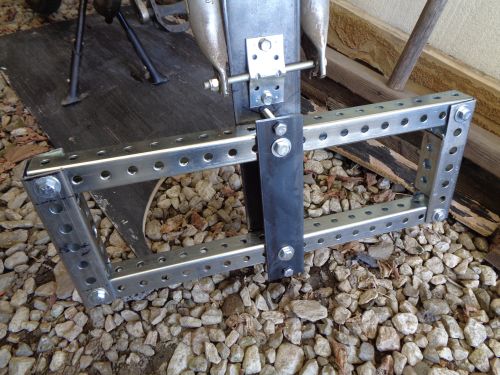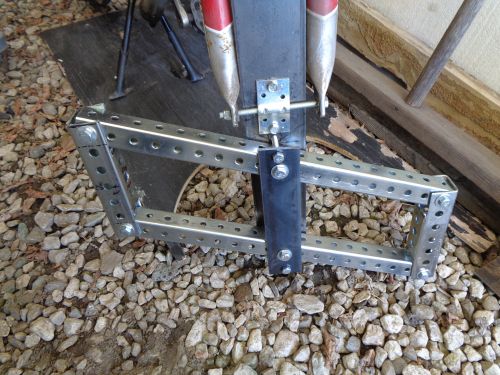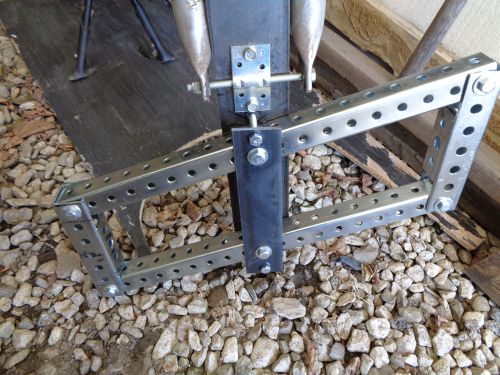 Thanks for looking...