Site Info

Artofjunking.Com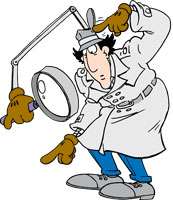 This Site is Designed and Maintained by it's Owner and Propriator, "Furniture Dave" and you can see more about how it is constructed by reading one of his Other Websites Teachwebdesign and This Site is protected by the United States Government Federal Copyright Law and All Of It's Relevant Statutes... No Part of this website may be reproduced in part or in whole! ANY VIOLATION OF THIS COPYRIGHT WITHOUT THE EXPRESSED WRITTEN CONSENT FROM THE AUTHOR IS A FEDERAL CRIME...And Will Result In The Deletion Of Your Website and Prosecution To The Fullest Extent of the Law!
Copyright Violations are taken very SERIOUSLY by this website and we have both Online and Offline Legal Representation standing by to address any and all violators... so before you STEAL our content, try asking first and most likely we will allow it if you simply give us a credit link on your webpage!
This site has been audited to ensure it's accessibility. The Author is committed to maintaining the accessibility of this website to ensure that persons with disabilities have full and equal enjoyment of the goods, services, facilities, privileges, advantages, and accommodations of it's services. If you have any accessibility questions or problems, please Click Here
---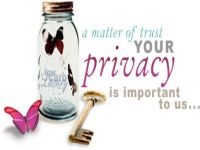 Privacy Statement for This Site
We have created this privacy statement in order to demonstrate our firm commitment to privacy...
The following discloses our information gathering and dissemination practices for this website...
We use your IP address to help diagnose problems with our server, and to administer our Web site. Your IP address is used to help identify you...Information collected from Forms (including your E-Mail Address) is kept STRICTLY CONFIDENTIAL and never released to any other third persons for any reason...
This website in it's Entirity prides itself by Not affecting your Computer in any way, with Pop-ups, hidden Adware or Spyware, or by changing your PC settings in any way!
This site contains links to other sites... We are not responsible for the privacy practices or the content of such Web sites...
Public Forums
This site makes chat rooms, forums, message boards, and/or news groups available to its users... Please remember that any information that is disclosed in these areas becomes public information and you should exercise caution when deciding to disclose your personal information...
Security
This site has security measures in place to protect the loss, misuse and alteration of the information under our control...
Children's Guidelines
This Web site meets the guidelines of TRUSTe's Children's program... NOT collecting online contact information without prior parental consent or parental notification, which will include an opportunity for the parent to prevent use of the information and participation in the activity. Without prior parental consent, online information will only be used to respond directly to the child's request and will not be used for other purposes without prior parental consent... NOT collecting personally identifiable offline contact information without prior parental consent... NOT distributing to third parties any personally identifiable information with out prior parental consent... NOT giving the ability to publicly post or otherwise distribute personally identifiable contact information without prior parental consent... NOT enticing by the prospect of a special game, prize or other activity, to divulge more information than is needed to participate in the activity...
If you have any questions about this privacy statement, the practices of this site, or your dealings with this Web site, you can contact: Webmaster