We're AVAILABLE
7 Days
10-1pm
and 3-5pm
All Year
Including Holidays


Oldfurniturehouse
Indoor Outdoor Furniture Barbeques
WOW!!! Many Item Prices Reduced till ??? Hurry And Get Yours NOW!!!
All Items are still available today
PLEASE Do NOT Ask About Availability... These Item Ads Are Currently Up To Date
OR use the Buy Now Buttons below to make a Full Purchase from this page at a DISCOUNT
No refunds or exchanges on Full Purchases Online... and must be made BEFORE you come to the house in order to get the Discount!
READ: Our Buy Now Button Tutorial
$65 antique wicker settee
(58inW 34inH 30inD) seats 2 adults
use indoor or outdoor
sturdy, no defects
circa 1950, natural color
excellent condition
buy now for $65 $60
click here for help
$50 picnic umbrella table
(7ftL 4.5ftW) charcoal color oakwood
has hole for umbrella
indoor/outdoor
seats 8 adults comfortably
umbrellas sold separately
very good condition
buy now for $50 $45
click here for help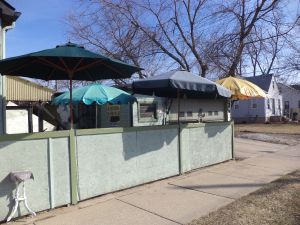 $25 each umbrellas ( various sizes, colors) no holes or tears
very good condition
Note: Some umbrellas have been sold
$25 each umbrellas (various sizes, colors) no holes or tears
very good condition
Note: Some umbrellas have been sold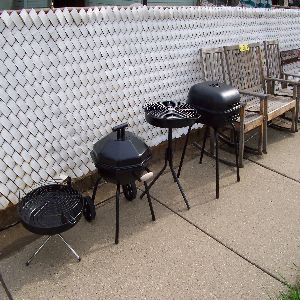 Charcoal BBQ-Pits
$20-$45 each
several styles available