Craigslist eCommerce Tutorial

Collecting Payments From Readers, From Your Web Page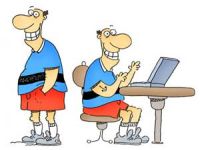 This lesson will assume that you have studied HTML at one or more of our recommended Design Sites ...if you haven't done that yet, go do it and return here and we will show you how to use a web page to Collect Payments From Readers...
Craigslist allows users to use HTML (Hypertext Markup Language) in their ads (unlike many other classified web sites that do not)... HTML is the simple markup language that you must know and use to construct a web page... so this is a BIG Advantage to you as a seller... because readers of your ad on Craigslist can be directed (by you placing a HTML Link into the ad) to Your Web Page... rather than having them contact you via the funky Email System that Craigslist provides, or by contacting you from your Phone No that you placed into the ad (not always a good idea unless you want to wait by the Phone all the time)... so instead if you build your web page (following the guidelines below), readers will find out where and when to contact you when they get to your web page, and they will also be given a Contact Email Form there, to contact you if they have further questions (after browsing your web page) ...
In addition and perhaps More Importantly (especially if you are a continual Craigslist Seller and have OTHER Items available), the readers will be shown other things that you have for sale at Your Web Page and perhaps purchase something else besides what they originally were interested in! The important thing to understand here is that you WANT the readers to go from Craigslist to Your Web Page...
NOTE: Backing up a bit... Don't forget, that when you post an Ad at Craigslist, you actually can also place your map location directly into your Ad using CL map input features.. but as stated above, if you do that, you should also incude in your WEBPAGE, what time and what days you are available to be reached at that map location... but... it really deveats the purpose to also place your phone number into the Ad (or on your web page for that matter too) unless you want to receive a ton of calls... Leave your phone contact to a business card and give it out when appropriate...
And in this lesson we'll show you how to set-up another web page, to receive Payments from readers (an eCommerce page)...
Now first off, please Review Our Craigslist Tutorial on building a Craigslist Ad...
Here's an EXAMPLE PAGE (which goes to a Page of ours which has the PAYPAL FORM FORMAT that we are going to suggest that you use as a Guideline in this tutorial): Our Craigslist Ad Page ...just scroll down the page to see a PayPal Form which the prospective buyer will use to make a purchase...
Here is a PayPal page (you need to have a Merchants Account to get started with this at PayPal... it's FREE... so Sign-Up Now) which will help you to understand how to code the info for that Form Look Here ...Please SAVE the page for reference!!!
The HTML Form is constructed by using HTML Form Codes... Read our Forms Info Here
However, the Form Script is from PayPal as shown on the above reference page...
After you Study and Learn HTML, read our HTML Tutorial 1 to learn more about how to build a web page...
Now, down our Example Page, you will see Individual "Buy Now" Buttons for various Items... you can use PayPal to set up these HTML Forms... use the PayPal reference Page above to help you again...
Or simply Search Google for "How to use PayPal Buynow Buttons" ... Look Here: FOR SEARCH Results
Here is the way we displayed the Form on that web page for a particular Item (Note: The form will NOT Submit, since we have it "turned Off" for this display):
You can see the HTML Form Code Here: HTMl Form Code
That code has a SSI (Server Side Include) at the end, which inserts a text file named adcode.txt which has all of this info on it:
Look Here: HTMl text Code
NOTE: ALSO ...You really need to create an additional "Explanation Page" or "Terms Of Service" page so to speak, which explains to prospective buyers and/or visitors what extra information you abide by or what are your requirements for purchasing, pick-up, deposits, etc. and then link to it from your other Ad Pages... You could call this anything really... we have called ours our Frequently Asked Questions Page or our F.A.Q. page... You can
See Our F.A.Q. Page Here
Finally, as a responsible Craigslist Seller... you MUST REMOVE any data when Items are Sold... this means being a WEBMASTER...of your page(s)!!!