BRUSHING
View our New SLIDESHOW at the Bottom of this page!
Learning how to "cut" a line is probably the most crucial part of all painting. If you can master it you are on your way to Professionalism
This Technique applys to cutting a line anywhere: ceilings, casings, mouldings etc.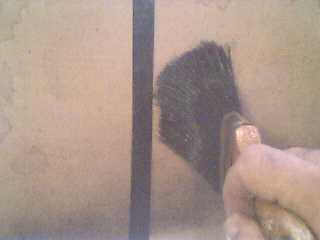 Notice how the bristles are "bent against the surface"...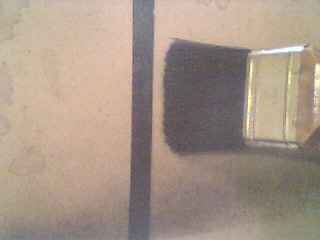 Here the bristles are just "normal" before pushing against the surface
to create a "line-edge" to "Cut" with... as in the above picture!


Learn how to use Pigmented Shellac Stain Sealer-Primer... it kills stains better, undercoats wood surfaces better, and drys much faster for quick second coating! [read all the tips]
Description:


Picture: of

NOTE: Press "Play-Stop" to control slideshow, then Press "Next" or "Previous"...
Copyright © 1998-2023 Paintahouse.Com®All Rights Reserved